Carmel Fenech



Malta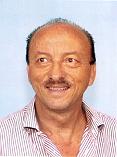 DON'T CHANGE THE WORLD
If you want the world to change
Don't sit back, give a little
and you'll make it change
Then you'll find you've made your life worth living for
Cause if you save a life, you'll wanna do so much more

Don't go change the world for me
Just try changing the way you are
With a little bit of givin'
You'll make your life worth livin'
So don't go change the world for me.

If you have a heart at all
It won't hurt..... to show your feelings
Pride leads to a fall
See that child, with no tomorrow, got no friend
Just one smile from you, her joy will know no end.

Don't go change the world for me
Just try changing the way you are
With a little bit of givin'
you'll make your life worth livin'
So don't go change the world for me.

Just let it be...... it's okay with me.....
all I want to see is a real change in you

Don't change the world for me
Just try changing the way you are
Don't blame the world for all the mess around you,
Baby, look into your heart
Don't go change the world for me
CARMEL FENECH
Carmel Fenech is a professional accountant & auditor (FCCA). He is married, father of 4 children, and is very proud of his 5 grandchildren.

He has been writing songs for the best part of his adult life. Composing is his hobby. As he has found out, it is very difficult from Malta to get anywhere in the field of POP music.

Nevertheless, he participated successfully on the national stage of the Song for Europe Contest (1995), which chooses the song to represent Malta in the Eurovision Song Contest.

Among 16 songs selected in the preliminary heats from a total number of about 240 nationwide, 2 of his songs reached the 8th and 11th position, respectively.

The local singer June May sang the song entered in the song for peace contest.