Jon Lukas


GB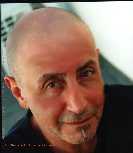 by permission of Jon Lukas
THE LOVE WE SHARE

love ballad, duet


Jon Lukas

email

 BRITISH ACADEMY
biography (cf. below)
In 1972, Jon Lukas' Can't afford to Lose was the number 1 hit in Malta and the Middle East (Lebanon etc.) for three consecutive months, surpassing the Beatles.

His song Love we share finished second in Malta's Euro heats and was still played years later by Maltese radio stations, drawing a lot of public attention.

In the mid-90s, he committed himself to the issue of AIDS awareness, touring Maltese schools and universities.

With his band Woodenman, Jon signed a non-exclusive contract with peoplesound.com, with their track My Time (produced by David A Nash, guitars by Ashley Lukas) topping Peoplesound's charts for 6 weeks.

 PEOPLESOUND.COM
songs by Jon

 ALLMALTA.COM
new: Miles Apart