click to enlarge image
18 of the winners of the International Contest A SONG FOR PEACE, which was launched in 1998 by SMT srl Rome in 124 countries under the auspices of the UN, UNESCO etc, compiled a DEMO cd with additional songs, which was presented at the WORLD MUSIC EXPO in Essen 24-27 October 2002.

click for website and songs
18 authors from all over the world have responded to the theme(s) staked out for this project, each in his own way, each against his own cultural, ideological, philosophical etc. background, thus providing a great variety of styles and attitudes. It has filled me with great personal joy to feel that - within the limitations of this project - we have found the UNIDAD EN LA DIVERSIDAD (Simon Retti), unity in diversity, which has been essential for this project.
jm schroeder, Duelmen *, Germany, October 2002

     top of page

Initiative and Sponsors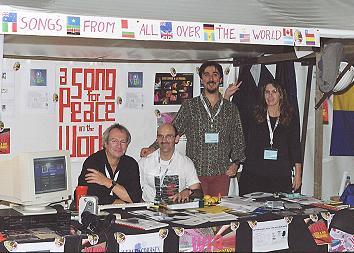 D. Schmalenbach, JM Schroeder, Dario Skepisi, G Schmalenbach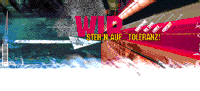 IGBCE - main sponsor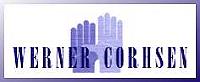 Physiotherapie Corhsen Duelmen






Kettermann & Vette Duelmen